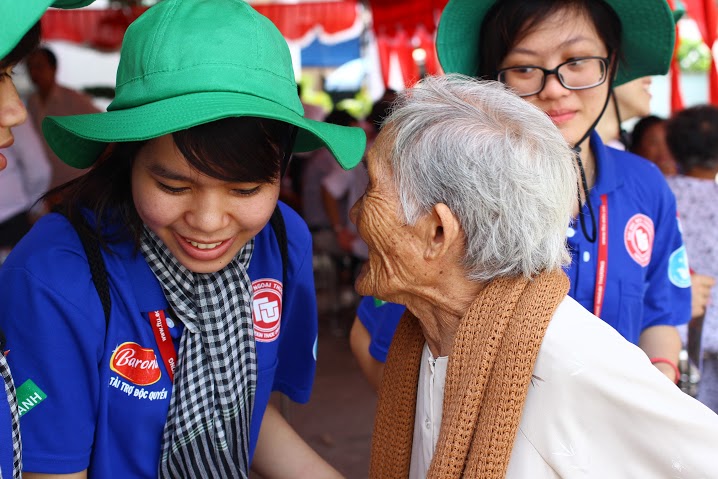 Student-the youth is full of vitality.
Even though the showers of rain on summer days. Can not prevent the enthusiasm to rise. The brimmed hat – blue shirt – "volunteered" to bring the sky on the small shoulder. Give a little extra strength to make the beautiful life
The youth – hesitate with the decisive moments of life, but does not hesitate when to give your heart to protect others in need.
The youth with the smile of the sunny, fresh, cool and dedicated your life. Seeing the children, we see the enthusiasm and the youth is living in my mind.
Funding the Green Summer  2015 – Foreign Trade University Facility II is an extremely meaningful activity for Nam Phuong VN. Looking forward to contributing a part of strength to society, share the student's anxiety and hard off, each member of Nam Phuong VN always try their best to help and support students in volunteer activities. To operate Green Summer is widely promoted and bring generosity spread to the community.